nokoraya.com
'You want to be where everyone know your name' Just like the lyrics from Cheers.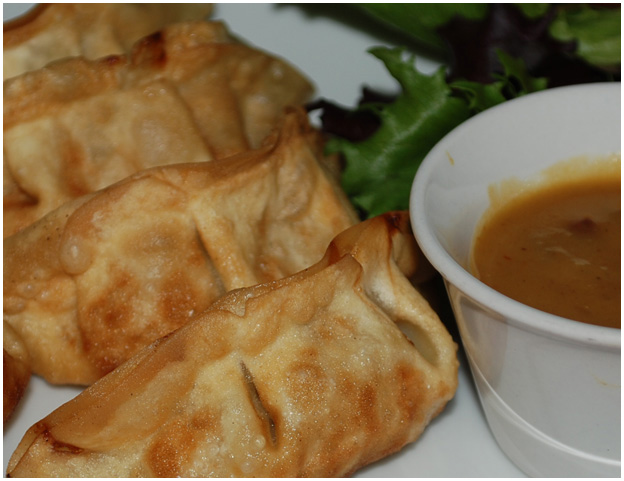 This family run business knows all about getting to know their customers names and their regular orders. Nokoraya is a small restaurant that serves Japanese, Korean,Vietnamese and Cambodian cuisine. Most of my meal was sushi but I did taste and enjoy, one thing from the Cambodian menu, a deep fried Angkor Dumpling that was filled with meat and served with a peanut curry sauce.
Nokoraya is a BYOB restaurant so an evening meal becomes very affordable. The price of the rolls vary from under $7.00 to the most expensive on the menu at $10.95 with most priced right in the middle. I sampled familiars, like the Kamikaze (spicy salmon) and Kamikaze ll (spicy tuna) and the not so familiar: a yummy Spicy yellow tailed tuna served in a shelled out lemon. Another tasty roll is the mojami deluxe which is cucumber and fried sweet potato covered in tempura then deep fried and served with a sweet sauce. I finished off with dessert, a banana tempura covered in chocolate sauce.
A solid 31/2 mmm's out of 5